Buy Xbox Game Pass for Console 3 months key (VPN)🔑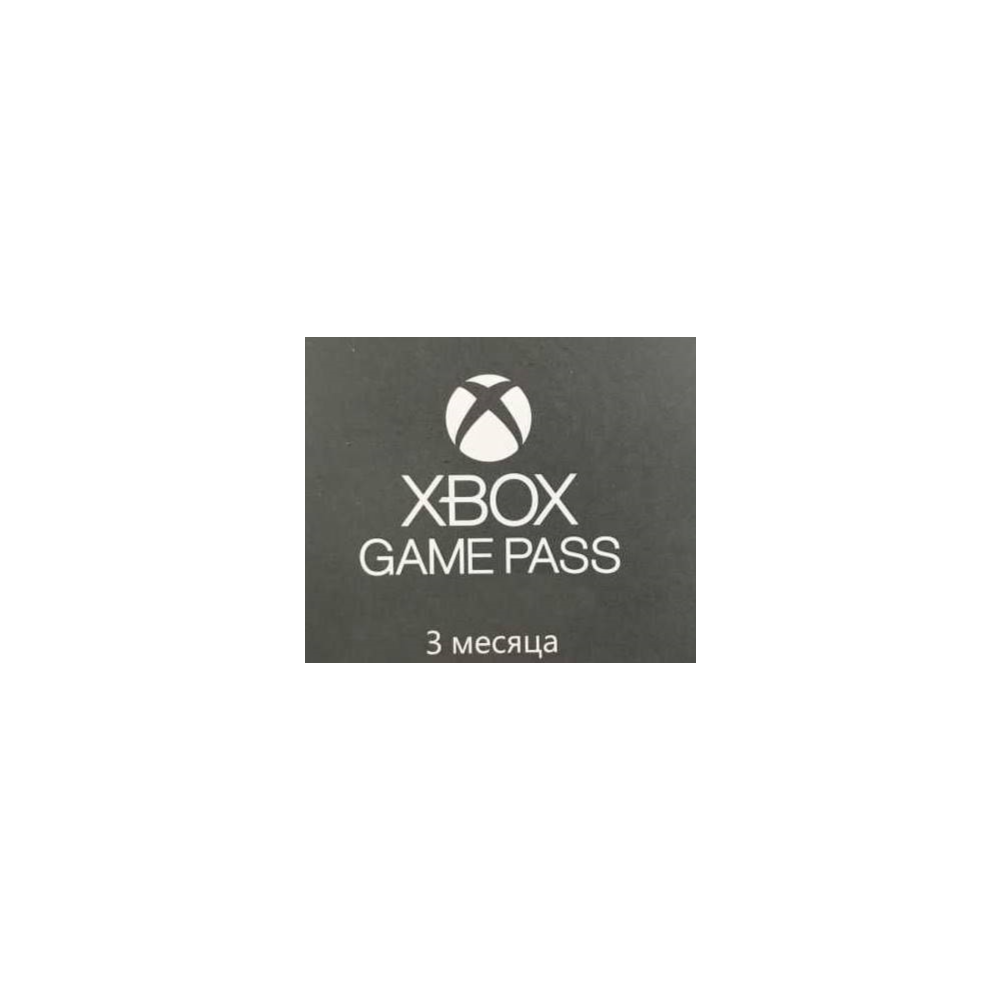 Sales:&nbsp

13

Product type:&nbspKey
Seller discounts
for this item
The goods are given a discount for regular customers.
If the total amount of purchases for this item is more than:
✅ You get 25-digit redeem code to activate subscription Xbox Game Pass for Console 3 months (Tukey VPN) for XBOX ONE & Series S|X. Key is possible to activate to all regions.
✅ Аctivation should be performed only on PC, smartphone or Laptop. If you have current subscription Xbox Game Pass или Game Pass Ultimate then we cant guarantee extention or convertation.(We dont refund for keys under these terms. Please Pay attention if you dont want to wait expiration of you current subscription). Extension is possible only to add several keys of Xbox Game Passmonths bought from us to account which haven't got any active subscription
✅ For activation VPN of Turkey is required. Login and Password for VPN app and detailed instruction you will get
after purchase.
✅For buyers outside of Russia please choose way to pay "Card Worldwide bank cards"
Xbox Game Pass for Console is:
✅ Unlimited access to over 100 high-quality console games
✅ New games added all the time
✅ Xbox Game Studios titles the day they release
✅ Member discounts and deals
Positive
Отличный сайт даже самый лучший могу так сказать, потому-что я купил свою первую консоль и как понимаете вообще далек от этих vpn и Game pass ну и тд как что установить. Но мне на этом сайте всё понятно объяснили всё получилось с первого раза , только купил Гамепасс и минуты не прошло как пришёл код активации я его ввёл и всё готова. На других сайтах надо ждать пишут 15-30 минут а тут сразу всё готова пять минут и я уже качаю форзу 5 говорят хорошая игра погоняем посмотрим. Так что большое спасибо РЕБЯТАМ успехов в их не лёгкой работе. Теперь если что-то буду покупать только на этом сайте. 🔥🔥🔥🔥🔥👍👍👍👍👍💪
Positive
Взял Xbox Game Pass для консоли 3 месяца ключ (VPN)🔑. Вводил на новую консоль. Все получилось с первого раза. Играю и радуюсь. Спасибо.