Buy Xbox Game Pass | FOREVER | 470 GAMES на PC и XBOX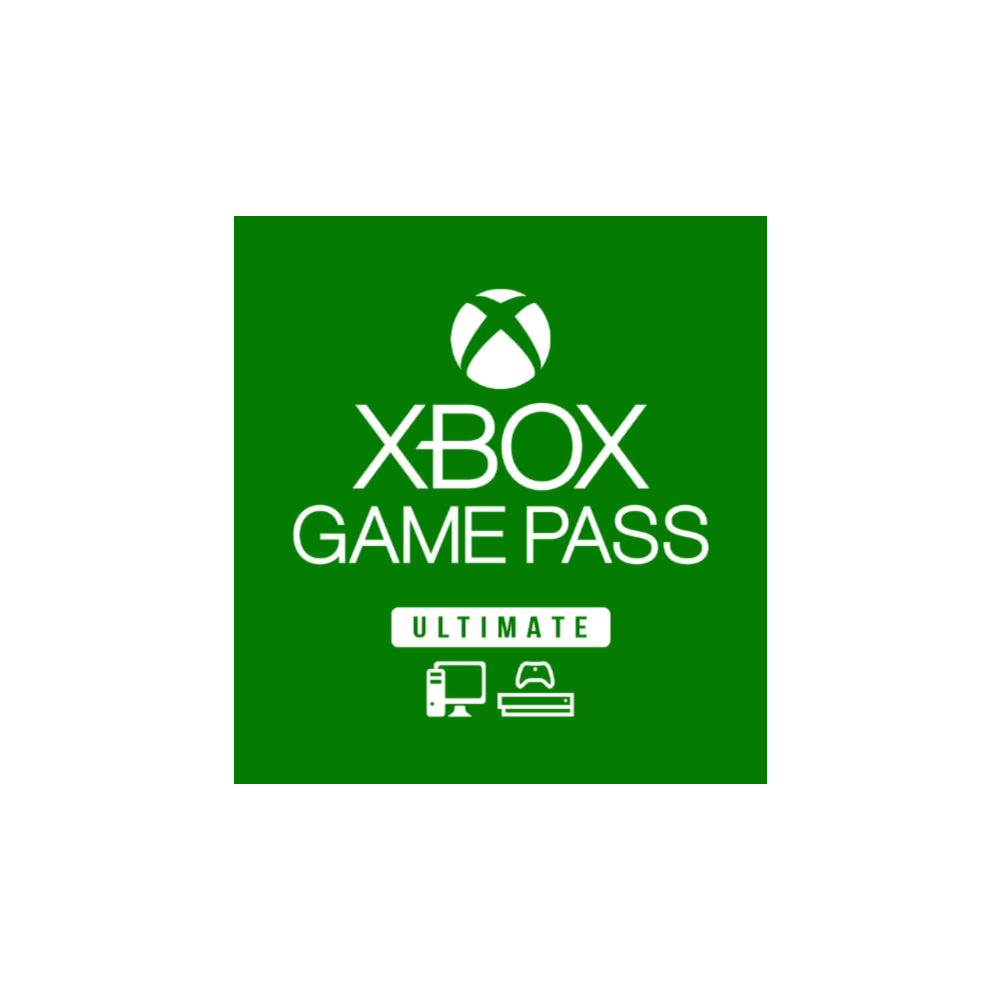 Sales:&nbsp

1313

Product type:&nbspAccount
You buy an activation for your Xbox Game Pass Ultimate (the subscription will be forever), you will have your nickname, your saves and your game progress.
You can download any available game from Xbox Game Pass
Games are linked to YOUR account, this account is only needed to activate games on your account.
- After the purchase, you will be given instructions, as well as the login and password from the Xbox account through which you activate the game pass to your xbox profile, you will be able to download all the games included in the Xbox Game Pass Ultimate subscription, which is more than 470 games for the xbox console and computer.

- On PC and Consoles you will be able to play ONLINE through your personal Xbox profile
- It is forbidden to change the mail and password on the account for activation, you must play through your profile
- If you do not like the product or you do not like the refund is not issued, write to us, we will always help you.
Games can be played on: PC Windows 10, XBOX 360 , Xbox One , Xbox One X/S.
❌ Attention!
- On PC Minecraft Dungeons and EA Play/Ubisoft games do NOT work here
- Games run smoothly on EA Play/Ubisoft console
- The xCloud service is NOT working

✅ The account is licensed, it will never be restored or hacked;
✅ Lifetime warranty includes ongoing support;
✅ Favorably differs from buying a subscription for a year!
✅ You will receive all game updates as soon as they are released;
After payment, you automatically receive data from your account and detailed instructions for activating the game!

The subscription will work as long as Microsoft / Xbox has such an opportunity, if they decide to remove the subscription, in this case, claims will not be accepted
Positive
Теперь могу поиграть во хрен знает чё
Positive
Благодарю за труды. Всё пока работает.Надеюсь дальше проблем не будет.
Positive
Супер. Все работает. Продавец молодец.
Positive
все быстро и четко
Positive
Все вопросы были быстро решены, продавцом доволен
Positive
Вроде всё работает. ПРИМЕЧАНИЕ в купленный акк надо заходить в майкрософт сторе а игры качать со своего аккаунта в Xbox
Positive
всё пришло моментально. если есть какие то вопросы то подождите ответа продавца. не делайте поспешных выводов и внимательно ознакамливайтесь с выданной вам информацией. продавцу большое спасибо, он лучший. его предложение великолепные. всех благ
Positive
Всё нормально! Были проблемы, но мне помогли! Хороший продавец
Positive
Все работает играю в то что хотел)
Positive
всё отлично правда в день покупки продавцу надо было сменить данные по этому пришлось подождать 2 дня
Positive
Не обманул, после двух дня игр не смог зайти на акк, сразу поменяли пароль и снова играл. Ставлю лайк))
Positive
Все работает, продавцу респект!
Positive
Аккаунт что выдает продавец рабочий. Подключение занимает буквально пару минут. Можно скачивать и играть в игры с gamepass. НО, не все игры запускаются, ну возможно это из-за несовершенства способа подключения.
Positive
Благодарю! Всё работает! Малой на 7ом небе от счастья.